Help Your Commercial Space Feel Like Home
Help Your Commercial Space Feel Like Home
In addition to providing top-notch painting services for residential homes, the Paint Perfect team is trained to help your commercial properties look their absolute best.
Paint Perfect's Commercial Painting Process
Our refined painting process helps to ensure that your commercial painting job is of the utmost quality, so you can be sure you're making a quality investment in your property.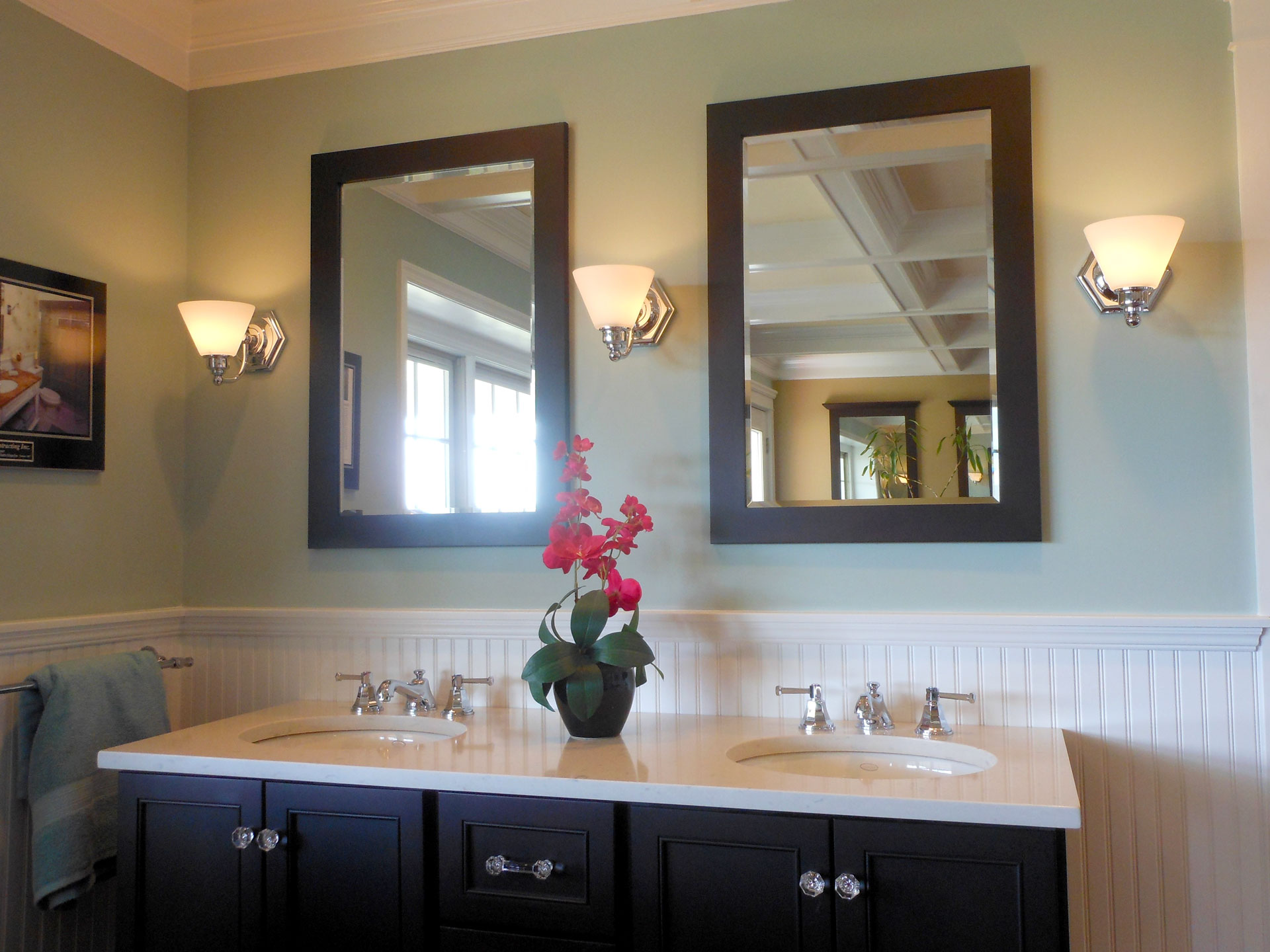 Our Commercial Painting Process
Our refined painting process helps to ensure that your commercial painting job is of the utmost quality, so you can be sure you're making a quality investment in your property.
1. Assessment
Once on-site, the Paint Perfect team will thoroughly review your commercial space, measure the necessary areas, and discuss with you your unique specifications for the job.
2. Options
We know how critical it is for your personal and professional preferences to be reflected in your commercial space. That's why we'll come to your consultation armed with a plethora of materials and methods to choose from, so you can be sure that you're getting a completely customized paint job.
Our Commercial Specialties
Create the Perfect Space
When you own and/or operate a commercial residence, it's critical to not only consider the overall appearance of your building(s), but to also have a reliable team on-hand for all of your repairing and remodeling needs. Whether your own condo or townhome is in need of a refresh, or you are a part of an HOA that is in need of a go-to painting service, our team will deliver a custom approach that exceeds all expectations.
The Paint Perfect team is trained to complete each condo painting project in a timely manner, while also keeping the project environment as tidy as possible during the process. Furthermore, when our team is contracted to a project, you can expect superior performance quality and communication—from beginning to end—to ensure that your vision for the job is being properly captured.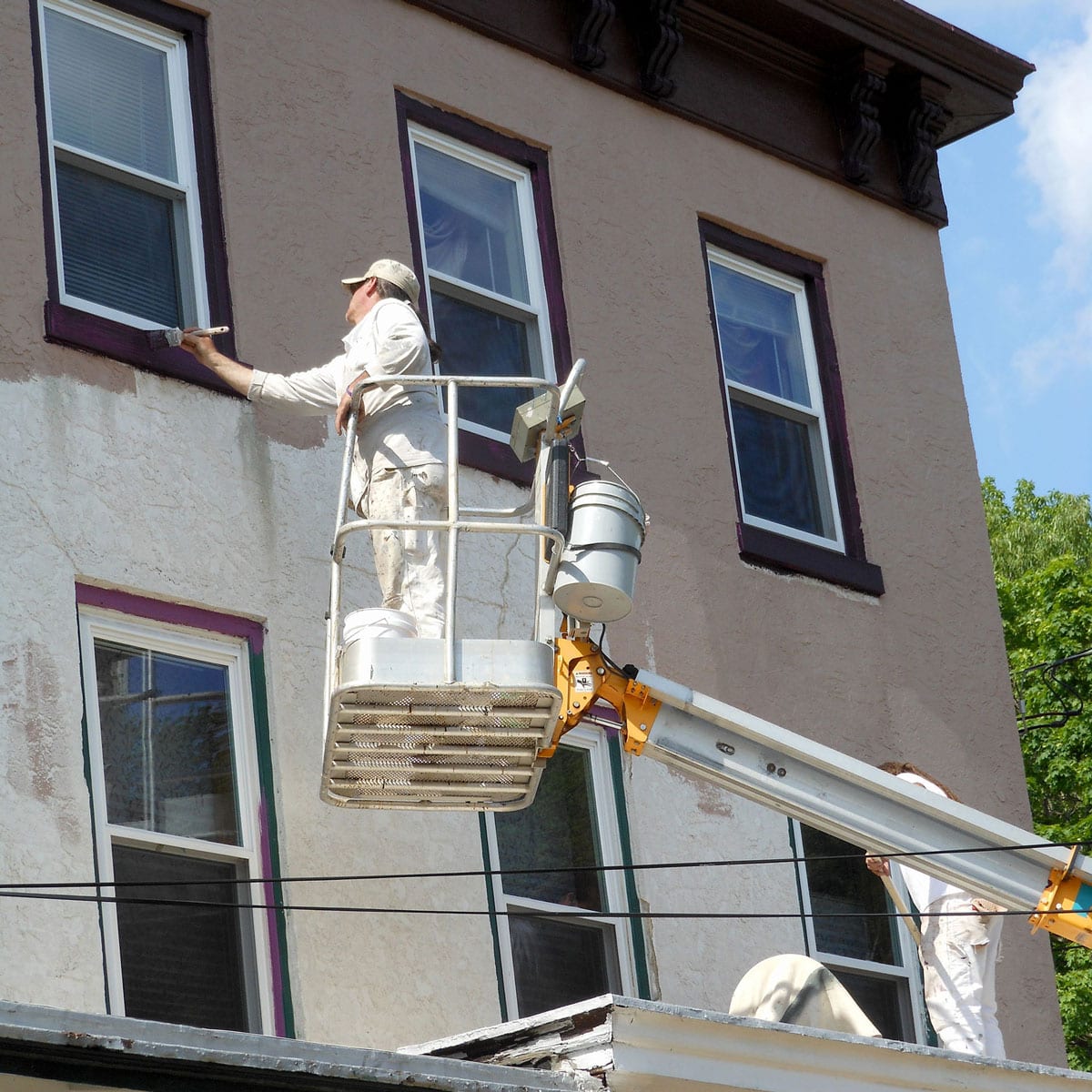 Professional Service for Your Professional Setting
You don't want to trust just anyone with the task of painting your professional office space—and you certainly don't want to shoulder the burden yourself! With a high standard of professionalism and a customized approach to each individual project, Paint Perfect will work to exceed your expectations and deliver en exceptional end-product. From start to finish, our team is here to guide you through the process of revitalizing your workspace with efficiency, attention to detail and accuracy.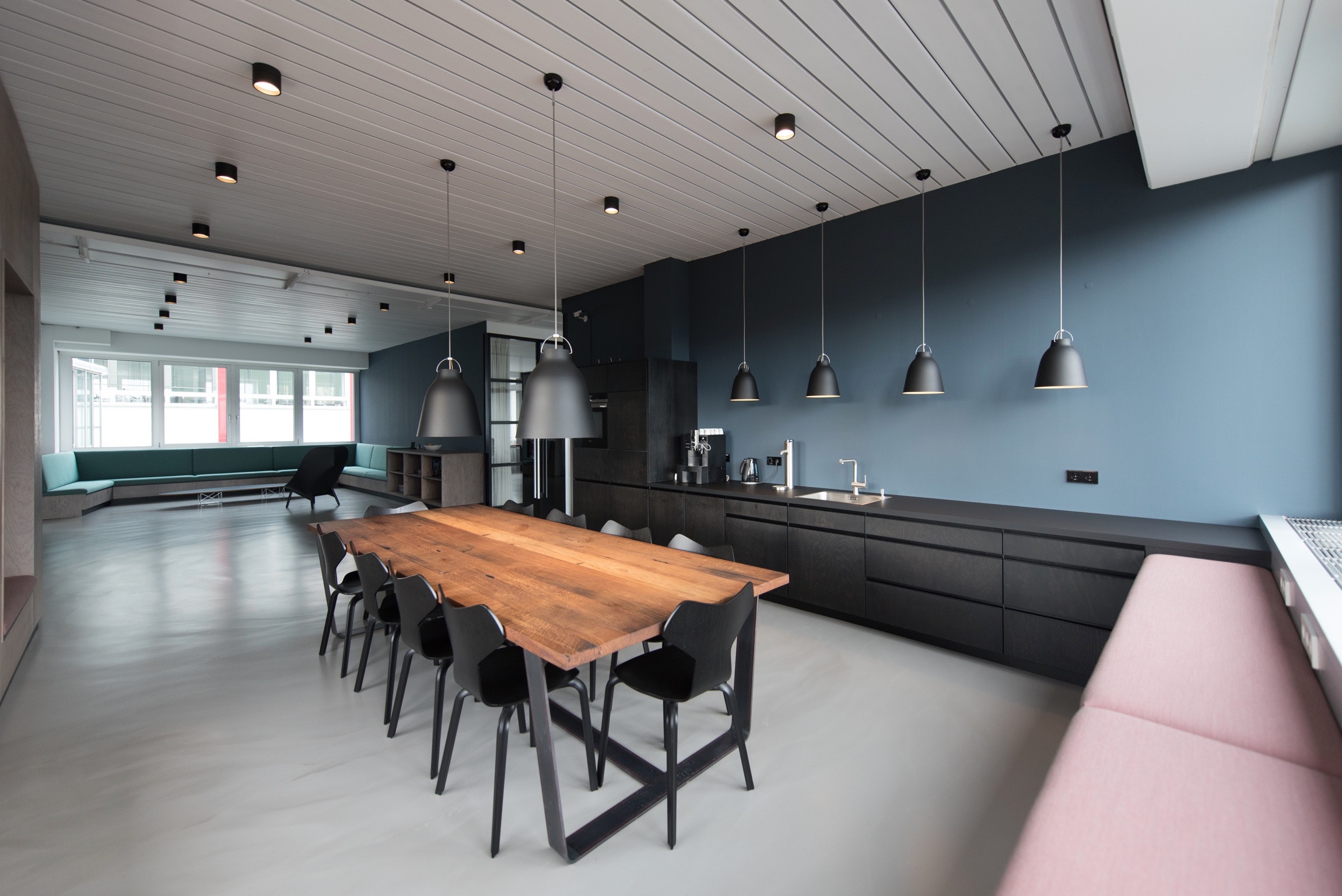 Protect Your Commercial Property Investment
Whether it's an office building or a commercial residence, we understand the importance of creating a safe and comfortable environment for tenants and residents.
Exterior waterproofing is a vital step in ensuring this standard of safety, and the Paint perfect team possesses the skills and knowledge to effectively waterproof your building's exterior using elastomeric coatings and other durable, high-quality products. While most foundation waterproofing projects can seem challenging, our team will handle yours with the accuracy and confidence you expect.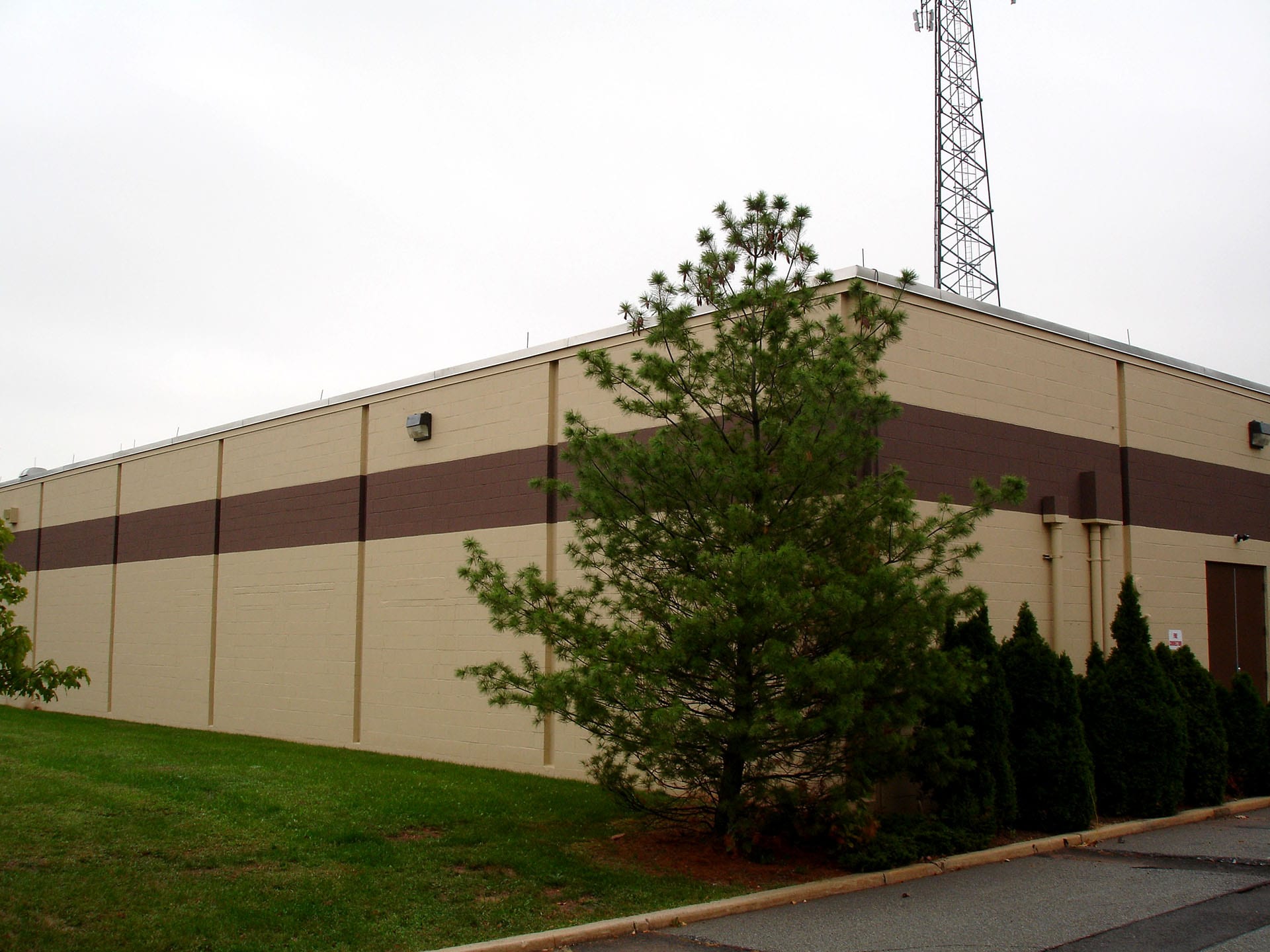 Paint Perfect provides the following New Jersey towns with industry-leading painting and repair services. If you do not see your town listed below, please inquire to find out if we service your area.
Annandale
Asbury
Basking Ridge
Bedminster
Belle Mead
Bernardsville
Bloomsbury
Branchburg
Bridgewater
Califon
Chatham
Chester (NJ)
Clinton
Denville
Far Hills
Flanders
Flemington
Frenchtown
Gladstone
Glen Gardner
Hackettstown
Hampton
High Bridge
Hillsborough
Hunterdon County
Lambertville
Lebanon
Long Valley
Madison
Manville
Martinsville
Mendham
Milford
Morristown
Neshanic Station
North Branch
Pittstown
Raritan
Ringoes
Skillman
Somerset
Somerset County
Somerville
Stockton
Warren
Washington
Watchung
Whitehouse Station
"Ray, Thank you for sending your best team! They were very attentive and patient with all my questions. The job was finished on Friday but they returned Saturday AM as a follow-up to make sure all was okay! Great Service!"

It is really starting to look like it's new construction! Really crisp with the paint, awesome windows and great finishing touches with all the doors and trim. The bathroom is coming along really nicely too. Love the window in there! Anyway, just wanted to know we are really starting to see how beautiful everything will be when it is finished. We are also very impressed with your entire team. They are obviously very skilled at their trades but are incredibly professional and a pleasure to have here – and I can't forget Andrea who has been so responsive and great to deal with.

We couldn't be more pleased with the quality of the work and the caliber of the crew that repaired and repainted our home. There was great attention to detail and our home was left clean after each day of work. We are especially grateful for the color consulting that Ray provided us. We have been and will continue to recommend you to our neighbors and look forward to our next project!

We hired Paint Perfect to preform contracting and painting services in our home and are highly satisfied with all of their work. Ray provided us with a professional color consultation which helped us confirm color choices based on various factors such as natural light, design, and architecture. The Paint Perfect staff members are true professionals are treated our home with complete respect. We are very satisfied with all of their work and would highly recommend their services.

We had a kitchen ceiling nearly destroyed with water leaks of various ages. In a couple of places we needed new dry wall. The walls have a patterned border with a fine hunter green line about a 1/4 from the ceiling which is white. After the repair and painting done by Ray's crew, you can't tell where the new dry wall patches are, no matter the lighting. Amazingly, the hunter green line is intact ALL AROUND THE KITCHEN. No white splashes or marks a 1/4 inch from the new paint! I may even be overestimating the space between the line and the ceiling. We had a quote from someone else who just flatly stated he didn't think the border would survive the ceiling work. Terrific job, and very meticulous, I would highly recommend.

Had Paint Perfect to paint the interior of the house and more importantly replace a number of interior doors and install new molding. Paint Perfect was able to the exact doors in order to match to the other interior doors we previously replaced. Their workmen came when they said they would, were always very professional, cleaned up nicely at the end of each day and most importantly did in my wife's and my opinion outstanding work. The work we had done makes our house look that much warmer. One of the other benefits to hiring Ray and/or Chris, their years of experience provided us with helpful suggestions of how to make our project that much better. That alone was worth having the project done by them. This is the second project we've now had Paint Perfect complete. In early 2014 we had a bathroom shower remodeled that came out far better than I could imagine in my own mind. I have and will continue to recommend Paint Perfect to others.